Ivy Lodge
At Ivy Lodge, we provide care for up to 6 children & young people of either sex. The normal admission age is between 8 and 17 years, including sibling groups. children & young people outside of this age range may be considered subject to matching considerations.
Inviting, Comfortable and Spacious
Ivy Lodge is a beautiful large, detached property which is well furnished and offers a homely living environment for children & young people to enjoy.
The home has 8 bedrooms and is set over 3 floors. On the ground floor the spacious hallway provides access to a large lounge with patio doors leading to the sizable garden, a great space for outdoor games. The dining room, which leads to a well fitted modern kitchen, has a large table where everyone can dine together.
A separate quiet room enables children & young people to take their telephone calls in private and access the computer station.
On the upper floors we have 8 bedrooms, some of which have en suites and two of which are for care staff. Children & young people are encouraged to make bedrooms their own by choosing bedding, decoration, posters, pictures, books and adding their personal possessions.
There is a community centre and range of youth clubs within a short walk from the home. There are good transport links with bus routes and a railway station supporting links to larger towns nearby.
The local towns provide a more extensive range of opportunities for children & young people to access. These include schools, colleges and libraries, and a broad range of arts and leisure facilities to support and encourage individual interests.
The home is in a rural area where the children & young people can access the nature reserve and enjoy the local wildlife alongside outdoor activity centres and farms.
The Features
Quality living and recreational facilities

Spacious garden

Semi-rural location

Medium and long-term placements

Same day placements

High staff ratio

Up to 6 young people aged between 8 and 17
Statement of Purpose and Children's Guide
To find out more about our children's homes, their facilities and how they support the children & young people we look after, download a copy of our statement of purpose and children's guide today.
Statement of Purpose
Our Statements of Purpose provide more information about our children's homes, including their facilities and the specific requirements they cater to.
Children's Guide
We also provide in-depth Children's Guides for children & young people to read about our homes, and what they can expect before arriving.
How Can We Help?
Want to find out more about our homes and education programmes? Talk to a member of our team today.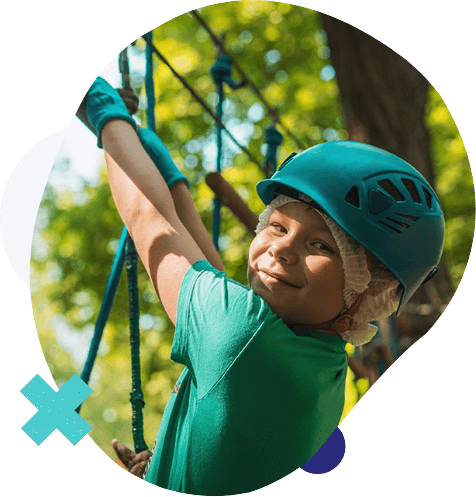 Refer A Child Today
Parkview Care will strive to achieve 'permanency' for all resident children & young people which enables them to access education appropriate to their needs, as well as form the attachments necessary for healthy physical and psychological growth. If you'd like to refer a child to our services, please contact us.