About Us
Parkview Care has been established for more than 17 years, supporting and caring for children & young people aged 8 to 17 years.

We are located primarily in the East and South East of England, and take great pride in providing quality residential care which focuses clearly on enabling children & young people to achieve success and fulfilment in the future.
Providing Exceptional
Residential Care
We work with children & young people:
Of either sex who require a residential alternative to a family placement or who are unaccompanied minors
Who display an emotional behaviour difficulty, risk-taking behaviours, self-harming behaviour, criminal activity, verbal and physical challenging behaviours or with underlying special educational needs and/or underlying learning difficulties.
Who are experiencing some sort of crisis in their lives, including those with turbulent or traumatic pasts.
Who may have experienced multiple placement breakdowns who also require a period of consistent and sustained care to promote stability.
Who struggle to form attachments and trusting relationships.
Who may require increased and consistent supervision and monitoring through high level staffing based on need, including waking night support when necessary.
Who may have been victims of, or at risk of exploitation.
While we encourage our children & young people to attend schools in the local community, we also have our own independent education provision, Parkview Academy.
Training & Development
Our well-trained and skilled work force change the lives and shape the futures of children & young people one day at a time. Our teams have access to a comprehensive training and development programme with the most up to date and innovative courses which meet the needs of the services we provide.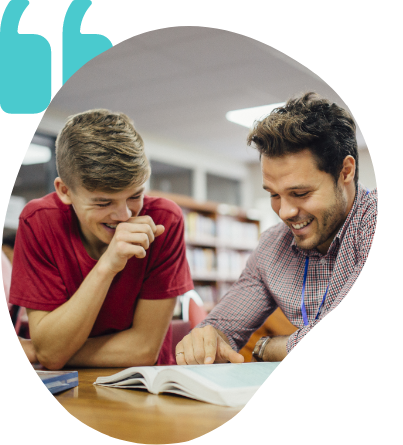 What People Are Saying
5
I just wanted to say thank you so much for the hospitality today. The food was amazing and the young people are a credit to you and your team. The house has a lovely homely feel and very welcoming
External Trainer
5
My recent involvement with the team has been excellent. J's leadership and management of the home has been consistently very good and we have developed a very positive working relationship. J is very committed to making my young person's placement work. He is a very complex young man, who presents a range of challenges to staff at the home. J offers and seeks advice and has been available for a number of meetings I have had to arrange. I am impressed by the clear care recording system they use and am alerted quickly by staff to any incident that occurs at the home.
DE, Social Worker
5
For the past year children, young people and support workers have been visiting the club. They have always been polite, well mannered, abided by the rules. L has interacted with all staff and feedback has always been positive. Support workers are proactive and supportive, they interact and support the young people. Very pleased with seeing L as he always manages to put a smile on everyone around him.
Local Community
5
Children speak positively about their experiences here, and one said that it is one of the best places that she has lived.
Ofsted Inspector
5
I have been very impressed with the care and support provided to M since she moved to Ivy Lodge in April. A and her team in my opinion, have so far met M's needs to a high standard. M was in crisis before her move and was placing herself at significant risk of harm and exhibiting some very challenging behaviours. However, since her move, she has settled well, and the risks have greatly diminished. M obviously still has her moments and has been involved in varying degrees in several incidents, but I believe that the placement's approach to behaviour management has really helped and appears to be working well with M.
LM, Social Worker