Training
& Development
Here at Parkview Care, we believe that by investment and succession planning, we will continue to be successful at staff retention, thereby providing our children with consistency and permanence. We provide excellent training and development opportunities to ensure that we retain a competent, motivated, and skilled staff group.
As a learning organisation, we have invested heavily by developing our own training centre, that not only upskills our own staff, but contributes more widely to the care sector by offering training to other organisations on request.
<

Training and development
How It Works
Within a framework of core and mandatory training we also consider the unique and individual training needs and learning styles of every staff member. Whether they are new to caring for children or seeking to develop as a manager, we track and plan for each staff member's training needs in line with the needs of our children.
Every staff member's learning and development journey starts from the moment they join us. Induction and probation processes are uniquely tailored to the individual's job specification to ensure the content, delivery and pace matches the role they have been employed to undertake. Our blended learning approach throughout this period, a mix of face-to-face and online courses, is further complemented by focused team meetings and staff support groups. Consequently, learning becomes embedded, and the senior leadership evaluates the quality and impact of staff training at regular intervals. This early period for staff includes their enrolment on an externally provided 'attuned therapeutic care' course that is congruent with our preferred model of care, as referenced in each home's statement of purpose.
How It Works
Consequently, those who successfully complete their probationary period are suitably skilled and ready to embrace the professionally accredited training that we offer through our training centre. In line with regulatory requirements, we provide formal professional training, including the Level 3 Diploma for Residential Childcare and the Level 5 Diploma in Leadership and Management for Residential Childcare.
We believe that we owe it to our staff, and our children, to continue to encourage and facilitate this thirst for learning beyond the completion of mandatory training. Therefore, all staff are supported to complete and maintain an individual CPDP (continuing professional development plan), to research and complete additional skills and courses that keep our children at the heart of all that we do.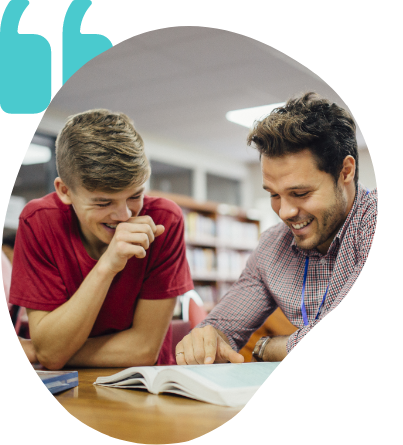 What People Are Saying
5
I just wanted to say thank you so much for the hospitality today. The food was amazing and the young people are a credit to you and your team. The house has a lovely homely feel and very welcoming
External Trainer
5
My recent involvement with the team has been excellent. J's leadership and management of the home has been consistently very good and we have developed a very positive working relationship. J is very committed to making my young person's placement work. He is a very complex young man, who presents a range of challenges to staff at the home. J offers and seeks advice and has been available for a number of meetings I have had to arrange. I am impressed by the clear care recording system they use and am alerted quickly by staff to any incident that occurs at the home.
DE, Social Worker
5
For the past year children, young people and support workers have been visiting the club. They have always been polite, well mannered, abided by the rules. L has interacted with all staff and feedback has always been positive. Support workers are proactive and supportive, they interact and support the young people. Very pleased with seeing L as he always manages to put a smile on everyone around him.
Local Community
5
Children speak positively about their experiences here, and one said that it is one of the best places that she has lived.
Ofsted Inspector
5
I have been very impressed with the care and support provided to M since she moved to Ivy Lodge in April. A and her team in my opinion, have so far met M's needs to a high standard. M was in crisis before her move and was placing herself at significant risk of harm and exhibiting some very challenging behaviours. However, since her move, she has settled well, and the risks have greatly diminished. M obviously still has her moments and has been involved in varying degrees in several incidents, but I believe that the placement's approach to behaviour management has really helped and appears to be working well with M.
LM, Social Worker