Training
& Development
Here at Parkview Care, we provide excellent training which ensures we have a competent, motivated and skilled staff group. We take the view that training is not a matter of attending the occasional course but is an integral part of everyday life.
How It Works
Staff members receive varying levels of training in line with their development programmes. Our extensive training and learning programme starts from day one with a supportive and robust induction which provides skills and knowledge in a wide range
of areas. Our blended learning approach, a mix of face to face, video facilitation and online courses is designed to support all learners.
We regularly review our training offered to ensure is it up to date and relevant to meet the needs of our learners and ultimately the needs of our children & young people.
How It Works
In addition, we provide formal professional training including Diploma level 3 and Diploma level 5 together with our internal management development programme which supports our staff to grow with us.
Our safeguarding training framework is fully aligned with our golden thread of S.A.F.E.T.Y. It is aligned to the organisation's ethos of providing a safe home for children and a safe workplace for staff. The S.A.F.E.T.Y foundation is outlined below:
Meet The Team
At Parkview Care, we know that our most important asset is our staff. That's why we're passionate about recruiting the right people through a safer recruitment process, who we then fully support through our high-quality training and continual professional development.
Angela Griffiths
Business Development Director
Angela is a qualified social worker and professional senior manager with 30 years' experience of working in social care and over 12 years of direct work and management of children's residential services, extensive experience of improvement work within social care particularly children's residential services and over 10 years' experience of effective complex multi-agency partnership development in terms of strategy development, service design and effective operational delivery of a variety of different services.
Emily Graham
Emily has worked within administration in the social care sector for over 7 years. Emily joined Parkview Care to assist with opening the office and since recruited a team to support the organisation. Emily has gained her Level 3 Diploma in Business and Administration, Level 5 Diploma in Leadership and Management and Nebosh General Certificate.
Nathan Glazier
Nathan has 8 years' experience working with children & young people. Nathan has transitioned from a residential care practitioner, team leader, deputy manager, trainer, registered manager, and deputy regional manager taking a pivotal role in a number of outstanding homes before joining Parkview Care as the Regional Manager. He is passionate about advocating for young people.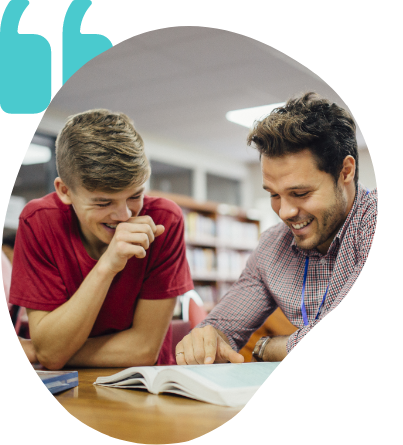 What People Are Saying
5
I just wanted to say thank you so much for the hospitality today. The food was amazing and the young people are a credit to you and your team. The house has a lovely homely feel and very welcoming
External Trainer
5
My recent involvement with the team has been excellent. J's leadership and management of the home has been consistently very good and we have developed a very positive working relationship. J is very committed to making my young person's placement work. He is a very complex young man, who presents a range of challenges to staff at the home. J offers and seeks advice and has been available for a number of meetings I have had to arrange. I am impressed by the clear care recording system they use and am alerted quickly by staff to any incident that occurs at the home.
DE, Social Worker
5
For the past year children, young people and support workers have been visiting the club. They have always been polite, well mannered, abided by the rules. L has interacted with all staff and feedback has always been positive. Support workers are proactive and supportive, they interact and support the young people. Very pleased with seeing L as he always manages to put a smile on everyone around him.
Local Community
5
Children speak positively about their experiences here, and one said that it is one of the best places that she has lived.
Ofsted Inspector
5
I have been very impressed with the care and support provided to M since she moved to Ivy Lodge in April. A and her team in my opinion, have so far met M's needs to a high standard. M was in crisis before her move and was placing herself at significant risk of harm and exhibiting some very challenging behaviours. However, since her move, she has settled well, and the risks have greatly diminished. M obviously still has her moments and has been involved in varying degrees in several incidents, but I believe that the placement's approach to behaviour management has really helped and appears to be working well with M.
LM, Social Worker